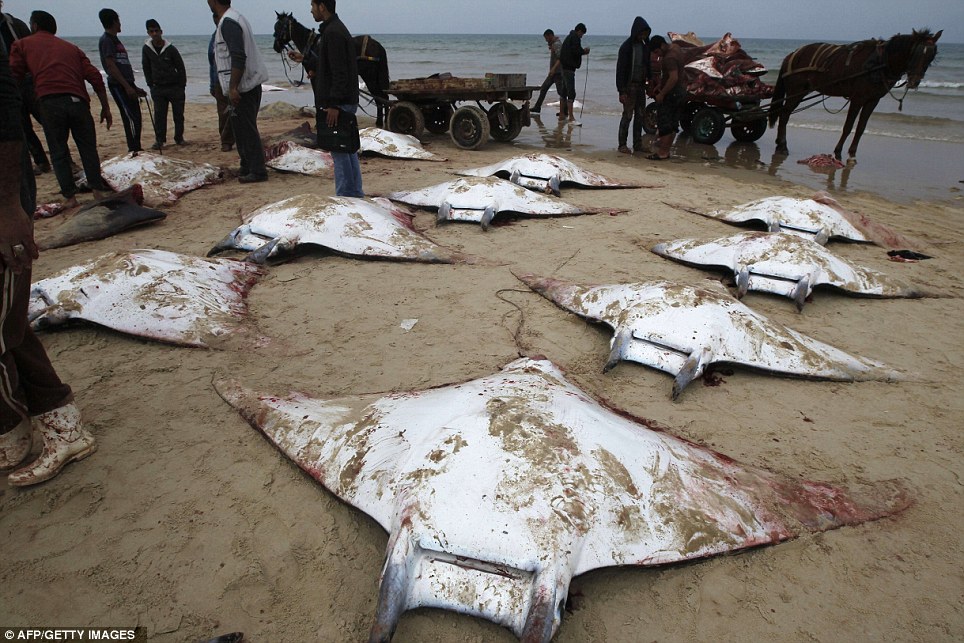 Dozens of Mobula Ray fish were mysteriously washed up on the beach in Gaza City today and carted off to market by Palestinian fishermen.
It was the first time the fish had been seen on the beach for six years, according to a local video report purporting to show fisherman examining the Rays.
The fish are of a similar appearance to the more well-known Manta Rays, which are in the same family, and can reach a width of up to 17ft.
(Visited 26 times, 1 visits today)