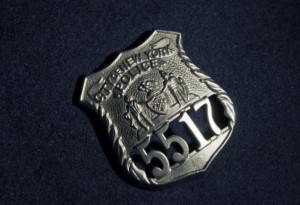 An NYPD narcotics sergeant died of an apparent heart attack hitting the streets to conduct a buy-and-bust operation in Brooklyn Friday, police sources said.
The 25-year veteran, assigned to Brooklyn North Narcotics, was in a police car near Myrtle and Nostrand Aves. when he suffered the heart attack about 10:30 a.m., sources said.
RELATED: TRIAL BEGINS FOR ACCUSED KILLER OF HERO COP FIGOSKI
He died a short time later at Woodhull Hospital.
Police Commissioner Raymond Kelly raced to the hospital to talk with the 51-year-old sergeant's colleagues and family.
RELATED: MAN TESTIFIES AGAINST COP SLAY COHORTS
The sergeant was married with two children.
He joined the NYPD in 1987 and was promoted to sergeant in 2003. His name was not immediately released.
(Visited 19 times, 1 visits today)