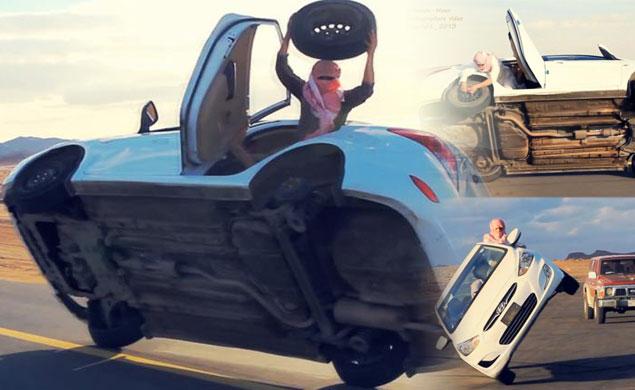 The only thing worse than getting a flat tire might be the process of changing it, unless you're this Saudi Arabian stunt driving duo.
In a high-adrenaline YouTube clip titled "prohibited talent," a driver and his passenger are seen performing the ultimate balancing act.
The clip was uploaded to YouTube on Feburary 10 by Khaled Al-Humeidan and, according to the Arabic newspaper Sharq, was filmed in Saudi Arabia.
In the clip, a white Hyundai drives on what appears to be a public highway while perched on two wheels. The driver keeps the car at full speed while his passenger changes the car's tires by hand.
(Visited 96 times, 1 visits today)