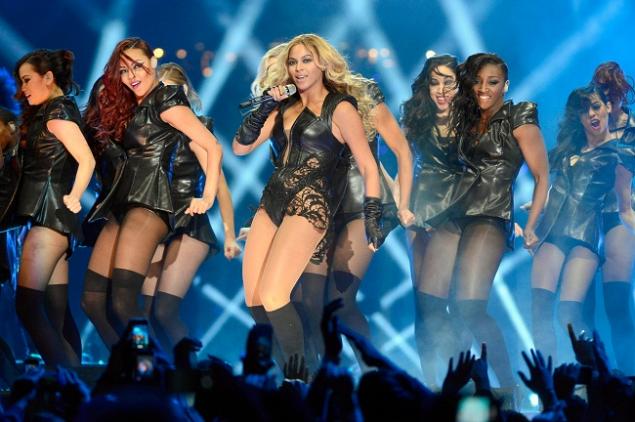 Redemption, thy name is Beyoncé.
After suffering the world's shortest fall from grace — over an inauguration day issue you may have heard about — Beyoncé gave an absolutely live Super Bowl halftime performance that killed.
Small wonder the stadium lost power for a spell after she left the stage. She must have sucked the place dry.
Despite the distraction of being surrounded by exploding shafts of fire, blinding cross-hatches of lights, and her own unquestioned hotness, Beyoncé seized center stage with her burly voice.
(Visited 73 times, 1 visits today)