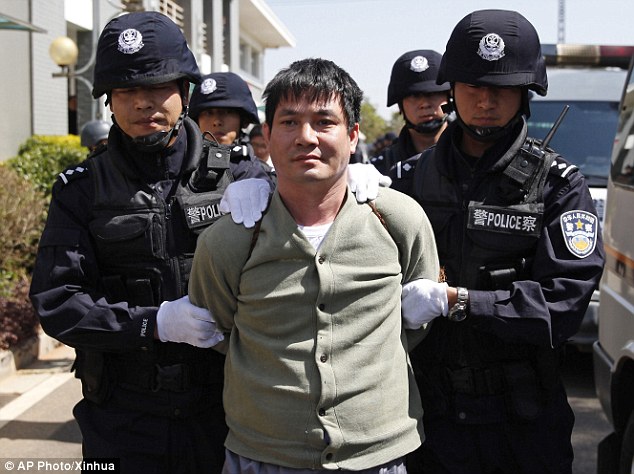 A notorious drug lord told how he longed for his mother in a chilling final interview – before being marched to his death live on Chinese television
Burmese gangster Naw Kham was one of four death row prisoners paraded before news cameras in China today as they were escorted to an execution chamber in Yunnan province.
State media broadcast live footage of the four foreign inmates, convicted of the murder of 13 Chinese fishermen on the Mekong river in 2011, as they were taken to be put to death by lethal injection today. The moment of death was not shown.
(Visited 39 times, 1 visits today)