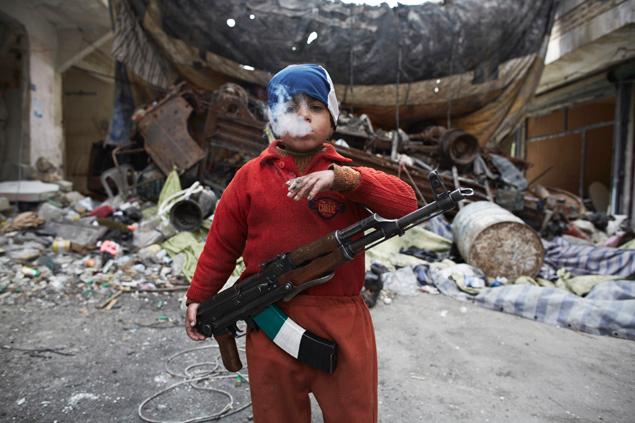 BEIRUT — Syrian rebels on Friday captured a strategic town near the border with Jordan after a day of fierce clashes that killed at least 38 people, activists said, as opposition fighters expand their presence in the south, considered a gateway to Damascus.
The Britain-based Syrian Observatory for Human Rights said 16 rebels were among the dead in the fighting in and around Dael. The town lies less than 15 kilometers (10 miles) from the Jordanian border in Daraa province, where the uprising against President Bashar Assad's regime began two years ago.
The rebel gains have coincided with what regional officials and military experts say is a sharp increase in weapons shipments to opposition fighters by Arab governments in coordination with the U.S. in the hopes of readying a push into Assad's stronghold in the capital, Damascus.
Although rebels control wide areas in northern Syria that border Turkey, the Jordanian frontier is only about 100 kilometers (60 miles) from Damascus, or a third of the distance to the Turkish border.
(Visited 16 times, 1 visits today)