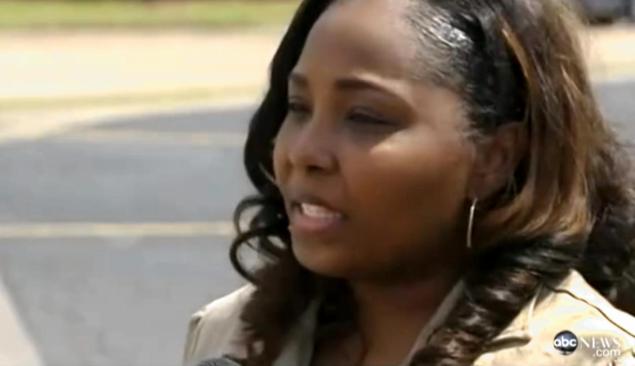 A Texas mom is furious after middle school bullies handed her son a fake invitation to a KKK-themed birthday party "with lots of fun and games."
Tahiyyah Howard said that this wasn't the first time her seventh grade son Justin has been the target of racial bullying. She told ABC News that several white classmates have repeatedly picked on the Tomball, Texas student just because he's black.
"I'm just, really, you know, sick of it," Howard told KTRK.
In another incident, a female classmate wrote the words "Black Justin" on the board.
"My son was really upset," Howard said.
Officials at Tomball Junior High School confirmed that the note was written, but said that a teacher picked the note up before Justin could see it. Administrators then contacted Howard and disciplined the two students responsible.
(Visited 24 times, 1 visits today)