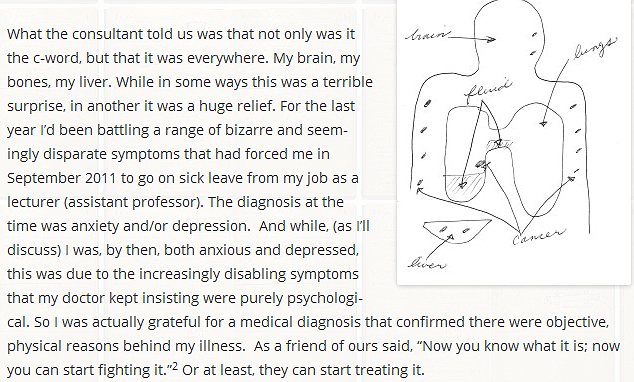 'For the last year I'd been battling a range of bizarre and seemingly disparate symptoms that had forced me in September 2011 to go on sick leave from my job as a lecturer (assistant professor).
'The diagnosis at the time was anxiety and/or depression. And while I was both anxious and depressed, this was due to the increasingly disabling symptoms that my doctor kept insisting were purely psychological.
'So I was actually grateful for a medical diagnosis that confirmed there were objective, physical reasons behind my illness.'
Cambridge-educated Dr Smirl, who was originally from Canada, wrote how she first experienced shortness of breath and wheezing in late 2010, which was wrongly diagnosed as asthma.
(Visited 114 times, 1 visits today)