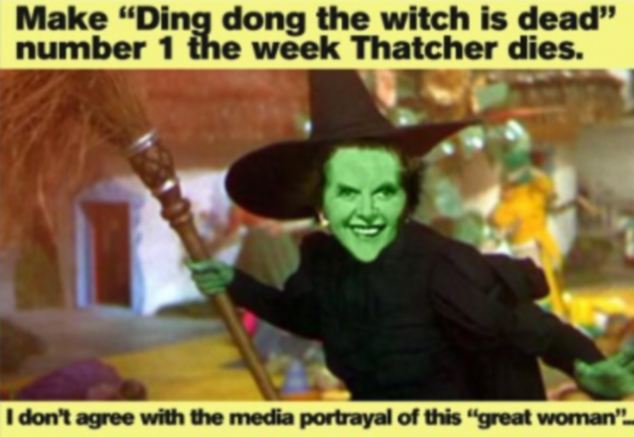 Three days before the funeral of Baroness Thatcher, the BBC plans to play the song Ding Dong! The Witch Is Dead on national radio.
A campaign by Left-wing agitators has caused the song from the Wizard Of Oz to rise to number 4 in the midweek pop charts.
In the past, songs deemed to be too controversial have been banned from the airwaves by the BBC.
(Visited 27 times, 1 visits today)