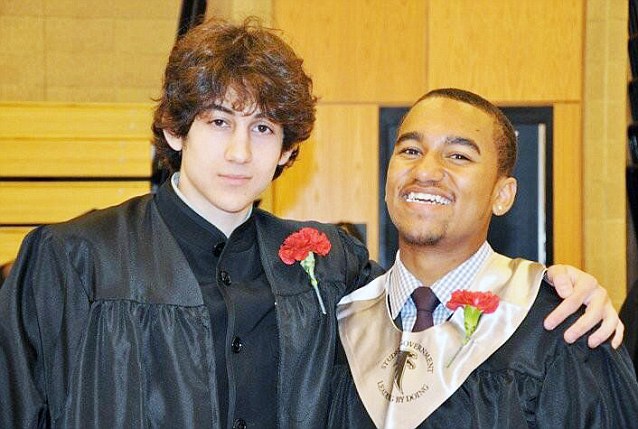 The 19-year-old Chechen terror suspect partied with college friends on Wednesday night and was said to 'look relaxed'.
Hours before the deadly shootout which claimed his brother's life Dzhokhar A. Tsarnaev was seen on a night out on campus.
A fellow University of Massachusetts student told the Boston Globe: 'He was just relaxed'.
(Visited 51 times, 1 visits today)